As we become more aware of the impact of our daily actions on the environment, it's important to make small changes in our lives to become more eco-friendly. One area where we can make a big difference is in our homes. Here are some simple but effective everyday swaps that you can make to reduce your carbon footprint and live a more sustainable lifestyle. 1. Swap to LED lightbulbs - LED bulbs use up to 75% less energy and last up to 25 times longer than traditional incandescent bulbs. Making the switch can save you money on your energy bills...
---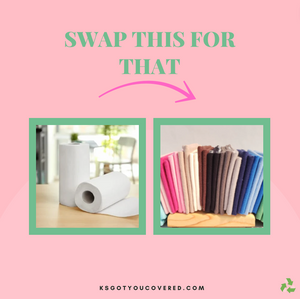 Let us be your guide to all things sustainable! Consider us your girl scouts of eco living! Starting with....save the trees!
🌿
---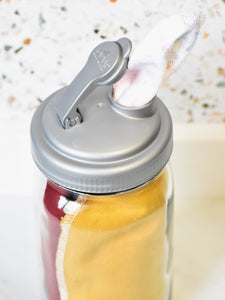 Clean up messes on the go or at home with our Wet Wipe Dispenser Set! Use for baby wipes, travel clean up, or everyday messes by folding PaperLESS Mini Cloth Wipes like the video below, place into a quart-sized mason jar, fill with your favorite non-toxic solution, and pull the 1st wipe from the inside into Wide Mouth Dispenser Lid. TADA! Endless reusable and washable wipes! Watch our easy HOW-TO video below to learn how to fold our Mini Wipes to fit inside of a quart size mason jar! Grab your own set with this link!
---
Have you thought about how disposable your morning or evening routine can be? From the products in your shower to the ones on the family vanity, there's plenty of sustainable swaps to make the day a little more eco-friendly including face wipes, shampoo, and even deodorant!
---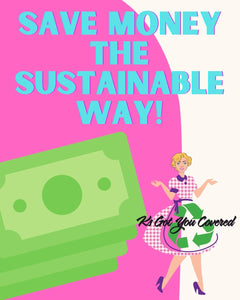 Sustainability doesn't happen overnight, it's a journey and one that starts with small first steps, including these 3 FREE tips to save you money! There are simple things you can do without spending a penny to launch your sustainable future and save some money at the same time, like your own goldmine! 1. Turn off the water Have you ever thought about how much the tap turns on in your home? Every family member brushes their teeth, takes showers, washes dishes (or uses a dishwasher), does laundry, and more just to name a few. On average, water runs at about two...