• plastics • recycle • sustainability • sustainable • swap • zerowaste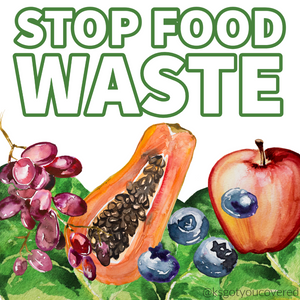 ∙Plan Your Meals Whether you're single or preparing food for a small army, planning ahead and cooking what you need will help you from throwing away waste! Making the exact number of servings you need will easily eliminate food waste in your home. If you happen to make a little more than what you intended, save it for lunch the next day!  ∙Buy the Unwanted Veggies and Fruits When buying produce, look for the imperfect ones and pop them in your cart! They will taste the same and not end up in the dumpster because that green pepper looks a little...
---
• numbers • plastics • recycle • recycling • recycling numbers • sustainability • sustainable • zerowaste
Read this guide below to learn the different symbols you see on products and containers! Not only will you know the right way to dispose of plastics, but you'll have a lower carbon footprint and reduce waste as well! PETG or PETE Also known as PETE, this symbol represents polyethylene terephthalate, which is commonly used for soft drink bottles, mineral water containers, fruit juice containers, and cooking oil containers. The plastic is easily recyclable so it's often part of curbside recycling programs. It can be reused to make containers, carpet, and furniture. HDPE HDPE indicates one of the most commonly used plastics...